No less than six of us EMHIS scholars were eager to attend the ECREA Communication History conference in Venice, Italy, on Sept 16–18th. The overall theme of the conference was "Bridges and Boundaries" and the site was the Warwick University's seat in Palazzo Pesaro Papafava. The organizers' aim was to foster interdisciplinary dialogue around the history of communication, media, networks and technologies, to explore the bridges and boundaries between different fields of research, and to encourage the participants to exchange ideas about how communication history is being done, but also how it might be done in the future.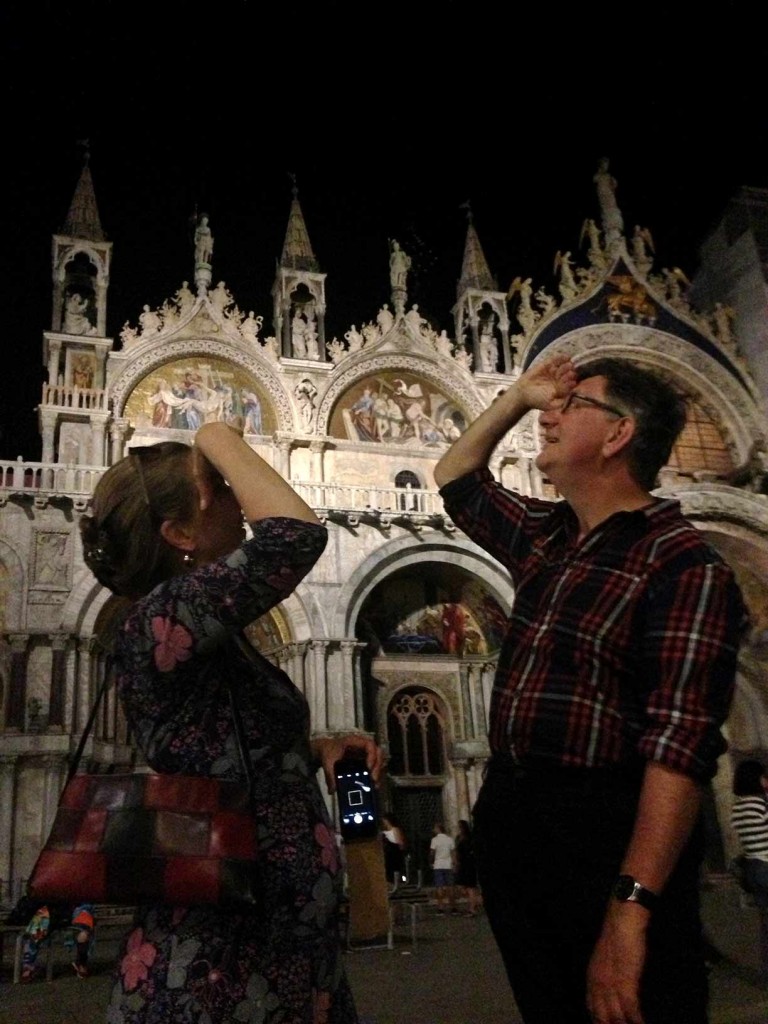 The innovative and non-traditional format of the conference was centered around very short 5-minute presentations focusing on theories, concepts and sources, which left plenty of room for extended round table discussions. Especially interesting – but also challenging – was the ambition to find the bridge between the work of early modern scholars with research of the digital environment and the group of phenomena we call "new media".
At the conference, EMHIS was represented by Marie Cronqvist, Hugh Chignell, Maike Helmers, Johan Jarlbrink and Hans-Ulrich Wagner. The EMHIS presentation on Wednesday morning, under the panel "Theories and Models", was held by Hans-Ulrich, who developed his intervention around the three concepts of EMHIS: entanglement, media, and histories. We all had a wonderful stay in Venice, taking the gondola to work every morning, socializing with each other and with scholars from all over the world, meeting dear old and exciting new friends. And yes, the food and drinks were okay too…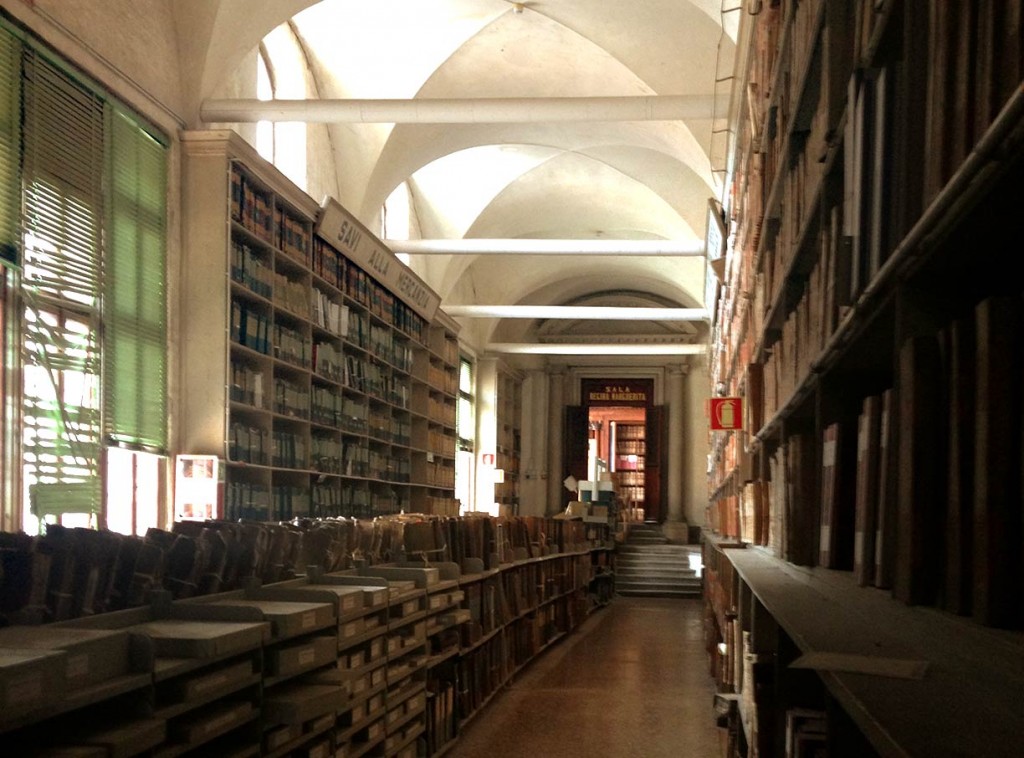 On Saturday, as I lingered on in Venice in order to catch the latest possible flight back that day, I had the opportunity to visit the city archive. I joined a small group of scholars particularly interested in the very impressive digitization project they are working with there. The ambitious project, called the Venice Time Machine (read more about it here and in an inspiring TED talk by Frederic Kaplan in which he speaks about his idea to construct "a Google Map or Facebook of the past"), is carried out by the Digital Humanities Laboratory at École Polytechnique Féderale de Lausanne in cooperation with the University Ca'Foscari of Venice. The magnificent aim is to build a multidimensional model of Venice covering more than 1000 years of city evolution by reconstructing a large open access database to be used for research and teaching – and they seem to be well on their way!
/Marie