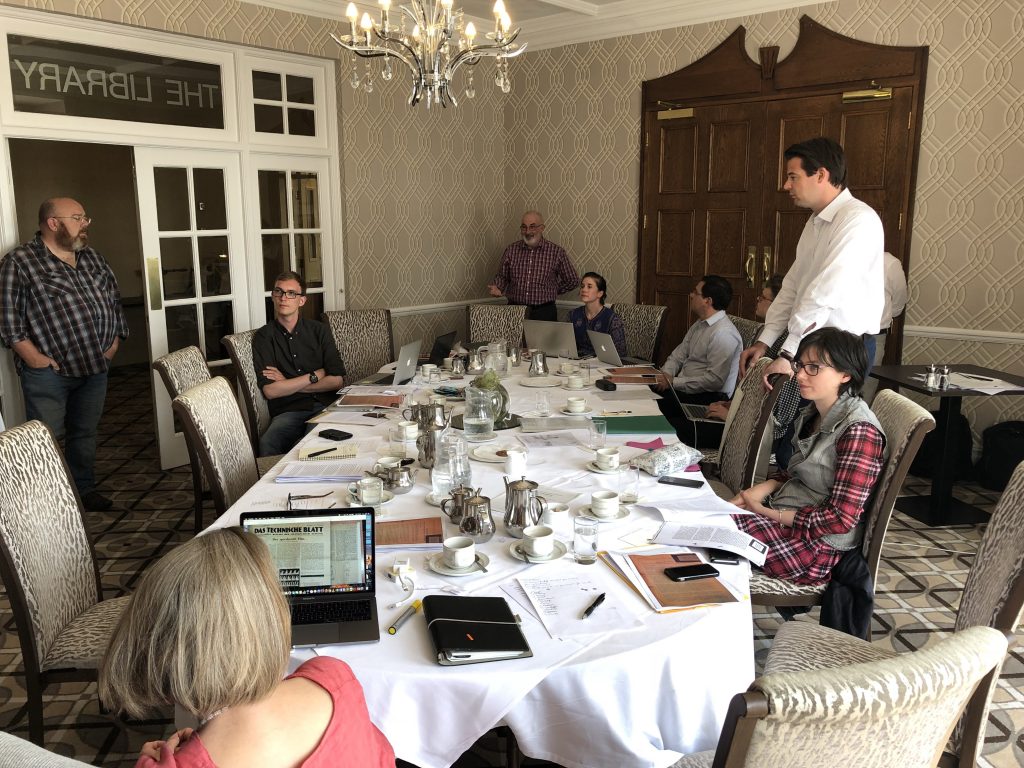 After our successful "final conference" last year in Lund, we just decided to continue our work in EMHIS. The original STINT Institutional Grant funding was extended in December 2017, which makes it possible for us to continue collaborating until end of June 2019. We decided to set up a seventh EMHIS Forum in Bournemouth to work on a new and exciting joint digital project. We are working with setting up an online platform which will present key documents in media history mainly for teaching purposes. The aim is to make archival documents available online, easy accessible for university students and teachers alike. In this pilot project will hopefully illustrate the benefits of an entangled media histories perspective. We have the privilege of working together with and learning from Lawrence Holmes, a skilled young web designer who is also an alumnus from Bournemouth University. Co-ordinating this work is Dr Hans-Ulrich Wagner (Hamburg) from our steering committee, and he is aided by Gloria Khamkar (Bournemouth), Allan Burnett (Lund), Jamie Medhurst (Aberystwyth) and Philipp Seuferling (Södertörn).
Another thing we discussed during these sunny days in Bournemouth was the continuation of EMHIS beyond 2018. We decided that a new forum will take place in May 2019 in Wales. Jamie Medhurst promised to host us at the wonderful Gregynog Hall, which we are very much looking forward to. The theme of this forum will be announced in early autumn, so stay tuned for this.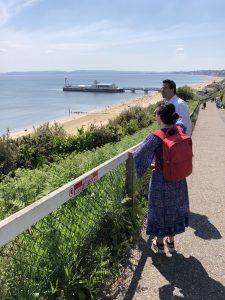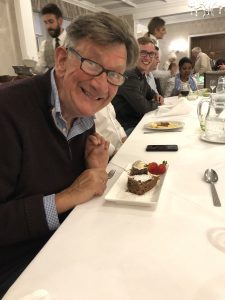 Other projects on the way is our EMHIS special issue of the Media History journal, coming up in early 2019, edited by Christoph Hilgert (Munich), Marie Cronqvist (Lund) and Hugh Chignell (Bournemouth), and a jointly written chapter in the forthcoming The Handbook of Mediated Communication in Modern Europe, edited by Klaus Arnold, Paschal Preston, and Susanne Kinnebrock. Our chapter is on continuities and new beginnings in the media landscape of the mid- and late 1940s Europe. The lead author is Hans-Ulrich Wagner, and he is assisted by Marie Cronqvist, Christoph Hilgert, Kristin Skoog and Hugh Chignell.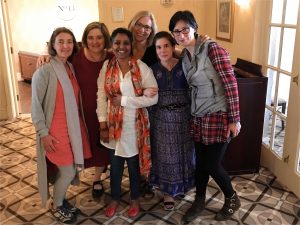 The wonderful weather, a walk on the sandy beach with dear colleagues and friends, the nice atmosphere at the Miramar Hotel close to JRR Tolkien's Middle Earth once again proved to be fruitful and inspiring for us all. Big thanks to Hugh and his crew!
Marie Cronqvist & Christoph Hilgert